Press release 05/10
30 June 2010
ENCES – New European lobby organisation for Copyright in Education and Science founded
The Coalition for Action "Copyright for Education and Research" is pleased to announce:
A new academic organisation dealing with copyright in a European context was founded on 29 June 2010 in Berlin. The "European Network for Copyright in Support of Education and Science (ENCES)" is working towards the improvement of the European Copyright legislation with a focus on the needs of education and science. The members of the group consider worldwide and unlimited access to information a necessity so that European researchers and academics can continue to work on the cutting-edge of research and stay connected to the international developments in science. Even though digital communication made information more available and accessible than ever before in the history of mankind, copyright regimes increasingly erect artificial borders that get in the way of scientific freedom and the pursuit of knowledge.
In the European Union copyright legislation is no longer merely a national issue but operates on the level of a system of European framework directives. For that reason it is crucial for the European research community to come together and work through the pressing issues surrounding intellectual property and information regimes in order to be able to represent their essential interests. All individuals and organisations supporting the objectives of ENCES and residing in a European country are welcome to become members of the association. ENCES is presently in the process of completing the bureaucratic requirements to register as an association in accordance with the German law and subsequently plans to apply for charitable status. As soon as the registration will be accomplished the first full general meeting of ENCES will take place.
Please find more information and contact at the website of ENCES.
Prof. Dr. Rainer Kuhlen
Speaker for the Coalition for Action "Copyright for Education and Science"
---
The Coalition for Action "Copyright for Education and Research" (http://www.urheberrechtsbuendnis.de/) was founded in 2004 in connection with the amendment of copyright legislation in Germany. The Coalition for Action lobbies for a balanced copyright and demands free access to worldwide information at any time from anywhere for everybody active in public education and research. The Coalition for Action is based on the Göttingen Declaration on Copyright for Education and Research of 5 July 2004. Six members of the alliance of German research organizations (Fraunhofer-Gesellschaft zur Förderung der angewandten Forschung e.V., Helmholtz-Gemeinschaft Deutscher Forschungszentren e.V., Hochschulrektorenkonferenz, Max-Planck-Gesellschaft, Wissenschaftsgemeinschaft Gottfried Wilhelm Leibniz e.V. and Wissenschaftsrat), more than 365 learned societies, federations and institutions as well as more than 7,200 individuals were subscribers to this declaration. Speakers of the Coalition for Action are Prof. Dr. Kuhlen (Konstanz), Dr. Müller (Heidelberg), Dr. Sepp (Kassel). More information on demand by: rainer.kuhlen at uni-konstanz.de, hmueller at mpil.de and sepp at physik.uni-kassel.de.
Further information on the topic of a Copyright for Education and Research can be found at IUWIS.
October 15 – 16, 2015

Annual Meeting of the Coaltion in Berlin
<!a href="/workshop112014.html" class="link">Program and Registration starting in May


News

April 22
nd
2015


To the World Book and Copyright Day it is recalled: authors, education and research need access. (more)



April 20
th
2015

Prof. Dr. Rainer Kuhlen zum § 52b Urteil des BGH:
"Für Bildung und Wissenschaft [..] ist die Entscheidung ein wichtiger Schritt in Richtung eines bildungs- und wissenschaftsfreundlichen Urheberrechts." (more)



January 26
th
2015


Informationsblatt zum Zweitverwertungsrecht für wissenschaftliche Artikel erschienen. Falls Sie größere Stückzahlen zum Auslegen bei Tagungen etc. benötigen, kontaktieren Sie uns einfach.
(Flyer zum Selbstausdrucken...)

December 4
th
2014


Aktualisierter Textvorschlag einer allgemeinen und umfassenden Bildungs- und Wissenschaftsklausel vorgestellt (more)



December 5
th
2014

Prof. Dr. Rainer Kuhlen:
"Alle Experten [...] waren sich einig, dass eine umfassende Lösung gefunden werden muss und zwar als Ersatz für die verschiedenen, weitgehend unbrauchbaren Schranken, neben § 52a auch die §§ 52b und 53a." (more...)



December 1
st
2014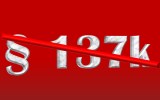 Pressemitteilung zur Entfristung von § 52a UrhG — ein notwendiger aber nicht ausreichender Schritt in Richtung eines wissenschafts- und bildungsfreundlichen Urheberrechts (more...)



November 29
th
2014


All slides from our annual meeting in Berlin on November 17, 2014 are online available (more...)



September 18
th
2014

We are represented this week at the 70th German Jurists Day in Hannover with a stand. Visit us in the domed hall (more...)



August 21
st
2014


The Coalition signed the The Lyon Declaration on Access to Information and Development (Lyon Declaration)



August 8
th
2014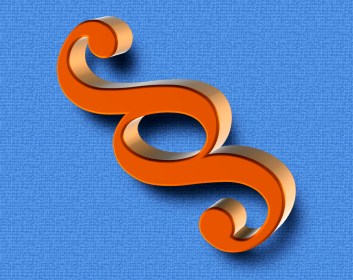 Global coalition of access to research, science and education organizations calls on STM to withdraw its new model licenses which is not compatible with any Creative Commons licenses. (text of the statement)



July 17
th
2014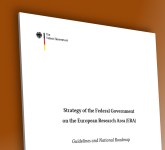 Strategy of the Federal Government on the European Research Area (ERA):
"The Federal Government is striving to improve copyright law and thus take greater consideration of the needs of science, research and education in the digital age and to tap the potential of digitization in these areas. Specifically, it aims to introduce a blanket exemption for teaching and research purposes." (Strategy paper)



May 15
th
2014

The Coalition for Action supports the initiative taken for immediate open access to research articles and agains long embargo periods. (text of the statement)



May 11
th
2014

Prof. Dr. Rainer Kuhlen:
"Eine umfassende Bildungs- und Wissenschaftsklausel wird gebraucht, keine leicht auszuhebelnde Schranke! Die vom Aktionsbündnis vorgeschlagene Klausel formuliert einen umfassenden Rechtsanspruch für freie Nutzung von publiziertem Wissen in Wissenschaft und Bildung." (more...)



December 2nd 2013:
Die Landesregierung Baden-Württemberg betritt in Sachen Open Access Neuland (more...)


November 27th 2013:
Bildungs- und Wissenschaftsschranke im Koalitionsvertrag (more...)


Oktober 14th 2013:
Zehn Forderungen gegen den Reformstau beim Wissenschaftsurheberrecht (more...)


Publications
Version: February 2015


Compilation for the annual meeting on October 10, 2013


Evaluation of a survey and policy implications, September / October 2011


Relevant Links

facebook page of the Coalition

IUWIS project is developing a social networking for the topic of copyright in education and research.