Pressemitteilung 07/16
vom 21. Dezember 2016
Der Weg zu der Einen Allgemeinen Bildungs- und Wissenschaftsschranke (ABWS) sollte nun frei sein — Gehen Sie voran, Herr Maas!
Der Bundestag (und der Bundesrat) haben das Gesetz zu den Vergütungsansprüchen der Urheber und darin eine neue Regelung zur Verlegerbeteiligung an den Ausschüttungen gebilligt. Dies war offenbar zwischen CDU und SPD die Bedingung dafür, dass die ABWS auf den Weg gebracht werden kann.
Ein Entwurf dafür liegt schon seit Monaten im BMJV vor. Niemand außerhalb des Hauses kennt ihn jedoch. Man kann nur spekulieren.
Das Aktionsbündnis drängt darauf, dass der Entwurf nun umgehend veröffentlicht wird und dann in aller Transparenz diskutiert werden kann.
Das Aktionsbündnis erwartet von der Politik, dass das, was nicht nur in der Koalitionsvereinbarung festgeschrieben wurde, sondern auch von so gut wie allen politischen Parteien, vom Bundesrat, von der Enquete-Kommission, von der KMK, von der Allianz der Wissenschaftsorganisationen und nicht zuletzt in den Vorschlägen von de la Durantaye und vom Aktionsbündnis gefordert wurde, nun eingelöst wird:
Die Realisierung EINER einheitlichen umfassenden Bildungs- und Wissenschaftsschranke, durch die die bisherigen, sich als nicht mehr zeitgemäß herausgestellten Schrankenregelungen, die sich auf Bildung und Wissenschaft beziehen, abgelöst werden können.
Die Bundesregierung und dann auch der Bundestag hat jetzt die große Chance, einen wirklichen Neuanfang für das Wissenschaftsurheberrecht zu wagen. Es ist nicht länger mit kleinen Korrekturen und mit einzelnen Regelungen für aktuelle Herausforderungen (wie jetzt: Text und Data Mining) getan.
Gebraucht wird eine zukunftsweisende ABWS, die auch neuen, heute noch gar nicht bekannten Entwicklungen gerecht werden kann.
Das Prinzip ist im Grunde sehr einfach: Legitimierte Nutzungshandlungen (wie Vervielfältigung und Öffentliche Zugänglichmachung) im Bereich Bildung und Wissenschaft sind ausschließlich durch den jeweiligen Zweck von Lehre und Lernen und von Forschung legitimiert.
Keine kleinteiligen Einschränkungen, keine Priorität von Lizenzen! Alles andere wäre nur überflüssige und behindernde Kosmetik. Aktuell erneuert auch der Bundesrat in seiner Auseinandersetzung mit dem jüngsten Entwurf der EU-Kommission für eine neue Urheberrechts-Richtlinie seine Forderung nach einer ABWS. Ein entsprechender deutscher Vorschlag würde dazu beitragen, die europarechtlichen Voraussetzungen dafür zu schaffen.
Dass eine solche Schranke keine nachteiligen Folgen für die Verlagswirtschaft haben wird, ist empirisch belegt. Ganz im Gegenteil: Sie wäre eine Herausforderung an die Wirtschaft, elektronischen Umgebungen angemessene Geschäftsmodelle zu entwickeln. Die Musik- und Videobranche haben es vorgemacht, die Text- und Bildwirtschaft sollte folgen. Was gebraucht wird, ist nur ein wenig Mut von Seiten der Politik. Sie wird uns hoffentlich nicht enttäuschen.
Aktionsbündnis "Urheberrecht für Bildung und Wissenschaft"
V.i.S.d.P. Prof. Dr. Rainer Kuhlen (Sprecher)
---
Die dem Aktionsbündnis "Urheberrecht für Bildung und Wissenschaft" zugrunde liegende Göttinger Erklärung wurde seit 2004 von 374 Fachgesellschaften, Verbänden, Institutionen und sechs Einrichtungen aus der Allianz der Wissenschaftsorganisationen sowie 7300 Einzelpersonen unterzeichnet. Das zentrale Ziel der Göttinger Erklärung gilt weiterhin: In einer digitalisierten und vernetzten Informationsgesellschaft muss der Zugang zur weltweiten Information für jedermann zu jeder Zeit von jedem Ort für Zwecke der Bildung und Wissenschaft sichergestellt werden! Aus urheberrechtlicher Sicht soll dieses Ziel durch eine umfassende Bildungs- und Wissenschaftsklausel erreicht werden. Das Aktionsbündnis stützt sich in seiner Arbeit auf eine 18-köpfige Lenkungsgruppe. Sprecher des Aktionsbündnisses sind derzeit Prof. Dr. Rainer Kuhlen, Oliver Hinte und Dr. Harald Müller.
Further information on the topic of a Copyright for Education and Research can be found at IUWIS.
News

February 14
th
2017

We make you aware that on the website www.publikationsfreiheit.de is being tried, to manipulate the public and in particular the authors in education and science with incorrect claims in favor of publishers' interests.
(Press Release).


January 24
th
2017


The way has not yet come to an end — but the direction is right
The Coalition for Action sees in the draft bill for a "Copyright Law Knowledge Society Act — UrhWissG" from the ministry for justice an important step in the direction of an education and science-friendly copyright law.
(Press Release)


December 21
st
2016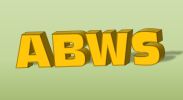 The road to the One General Exception for Education and Research (ABWS) should now be free now & mdash; Go ahead, Minister Maas!
(Press Release).


December 15
th
2016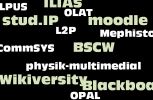 KMK, VG Wort and HRK must finally create clarity
The joint press release of KMK, VG Wort and HRK from 9 December 2016 is a source of uncertainty and confusion in the universities. What should actually be done with the electronic semester apprentices from 1 January 2017? Further is currently deleted or placed texts invisible. There is a need for action!
(Press Release)


December 12
th
2016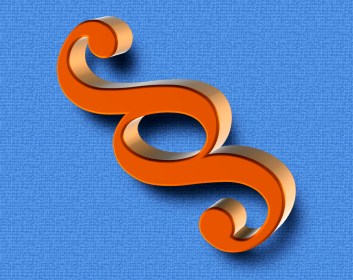 And they seem to still be able to move - KMK and VG-Wort. And the university rector conference (HRK) is now on board. However, the transitional regulation from the beginning of 2017 is still unclear. Debt to the present obvious disaster around the framework contract to § 52a UrhG is ultimately the intolerable delay tactics of the policy.
(Press Release).


November 23
rd
2016


Folder with our recommendations for dealing with the framework contract between KMK and VG-Wort to § 52a UrhG has been published.
(Press Release)


November 16
th
2016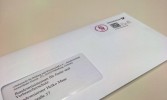 Offener Brief an den Bundesminister der Justiz und für Verbraucherschutz Heiko Maas: "Bitte lassen Sie den Schleier von diesem verdeckten Objekt [dem Entwurf einer Bildungs- und Wissenschaftsschranke im Urheberrecht] wegreißen! Der Öffentlichkeit ist das Spiel mit Andeutungen nicht länger zuzumuten."
(Letter).


November 7
th
2016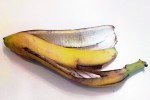 No panic — the § 52a framework contract does not have to be the last word for remuneration in science copyright law
(Press Release)


October 11
th
2016


The nonsense irritating the education and science simply goes on — on the framework contract for the remuneration of claims for uses according to § 52a UrhG in education and research
(Press Release).


October 4
th
2016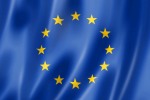 Comment of the Coalition for Action for a proposal from the EU Commission (COM(2016) 593 final) published on September 14, 2016 on "Copyright in the Digital Single Market"
(Comment)


September 27
th
2016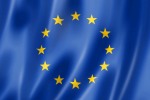 The proposal of the European Commission from September 14, 2016 for a new Copyright Directive is of no help to a science-friendly copyright.
(Press Release).


October 15 and 16, 2015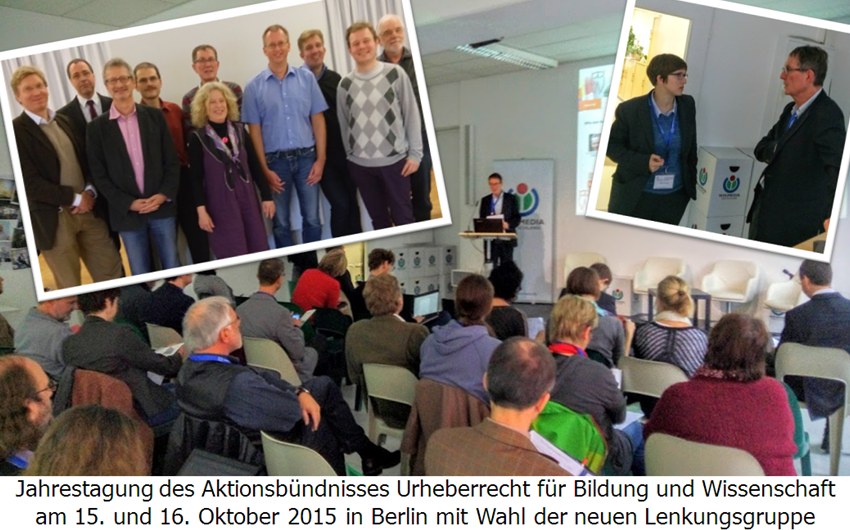 During our Annual Meeting in Berlin, the latest developments in European and in Germany Copyright law were discussed. A new steering group of the Coalition was elected.
The Annual Meeting in 2016 is scheduled to be in Berlin on November 10 and 11, 2016.
A Summary of the Presentations and Discussion is available.


published.

June 17
th
2015

The Legal Affairs Committee of the European Parliament has in its meeting on June 16, 2015 voted on the so-called "Reda Report" about the evaluation of a European copyright. It was agreed, among others, the estimation of the author, that "…libraries make an indispensable contribution to knowledge distribution and are intended to be authorized inter alia to the right of borrowing information in its digital format…" In parallel, Reda stresses that authors should be granted an appropriate reward for this digital lending. (more)



May 8
th
2015


The requirement to set up a comprehensive exception to the rights of education and science in copyright law, initiated by the Coalition for Action and by ENCES, is now arrived at the vice president, Digital Single Market of the EU Commission, Andrus Ansip, through a letter of C4C. (letter)



May 6
th
2015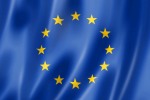 Today the EU presented its vision for 'A Digital Single Market Strategy for Europe'. Section 2.4. touches upon copyright issues for education and science, specifically on text and data mining. Our Coalition will follow the ongoing debate about the EU copyright reform and will promote the need for a comprehensive exception in favour of education and science. (more)



older news is available from our archive
Publications
Version: 22 November 2016
Format: A4 duplex


Version: August 2015


Version: August 2015


Version: July 2015


Compilation for the annual meeting on October 10, 2013


Evaluation of a survey and policy implications, September / October 2011


Relevant Links

facebook page of the Coalition

IUWIS project is developing a social networking for the topic of copyright in education and research.